One more day and Santa is coming to town… If you don't have a gift for your loved one a watch is always a great idea! But how to pick the right one?
First of all, in my opinion, it no longer matters if the watch was designed for men or women. Right now watches with bigger faces are very popular but there is a limit. The lugs (the inner distance between the strap's contact points) should not overhang the edges of your wrist. Also, you should concentrate on the widths of the bracelet or the strap. If your wrist is larger you may need to choose a wider band. Watches come with metal, rubber, leather, or textile straps. Metal straps will make the watch look heavier and bigger. Rubber straps are waterproof and flexible- and at the beginning were designed for divers. Fortunately, the time when rubber straps were non-breathable and as a result sticky, is over. Leather straps are very stylish and easy to form to the wrist. They come in a pretty good selection of colours, and the stitches on them can be visible or hidden. Textile straps are relatively inexpensive- very durable, very comfortable, but not water resistant. Great for hot weather. Now, how about watch movement? Movement refers to the mechanism which makes the watch function. It can be mechanical, automatic and quarts. The mechanical requires manual winging to operate, the mechanism inside of the automatic watch gets kinetic energy from the wearer's wrist, and the Quartz is powered by a battery. Typically, the replacement of a battery happens every 1 or 2 years, and costs approximately $10.
I truly love watches and I could write about them for hours but I cannot miss the point… When buying a watch as a gift, firstly, I would think about what type of clothes the gift receiver wears. Casual or dressy? Delicate or eye-catching? And usually, when you see the right one, you will now it :). Thanks for reading! I hope this is helpful!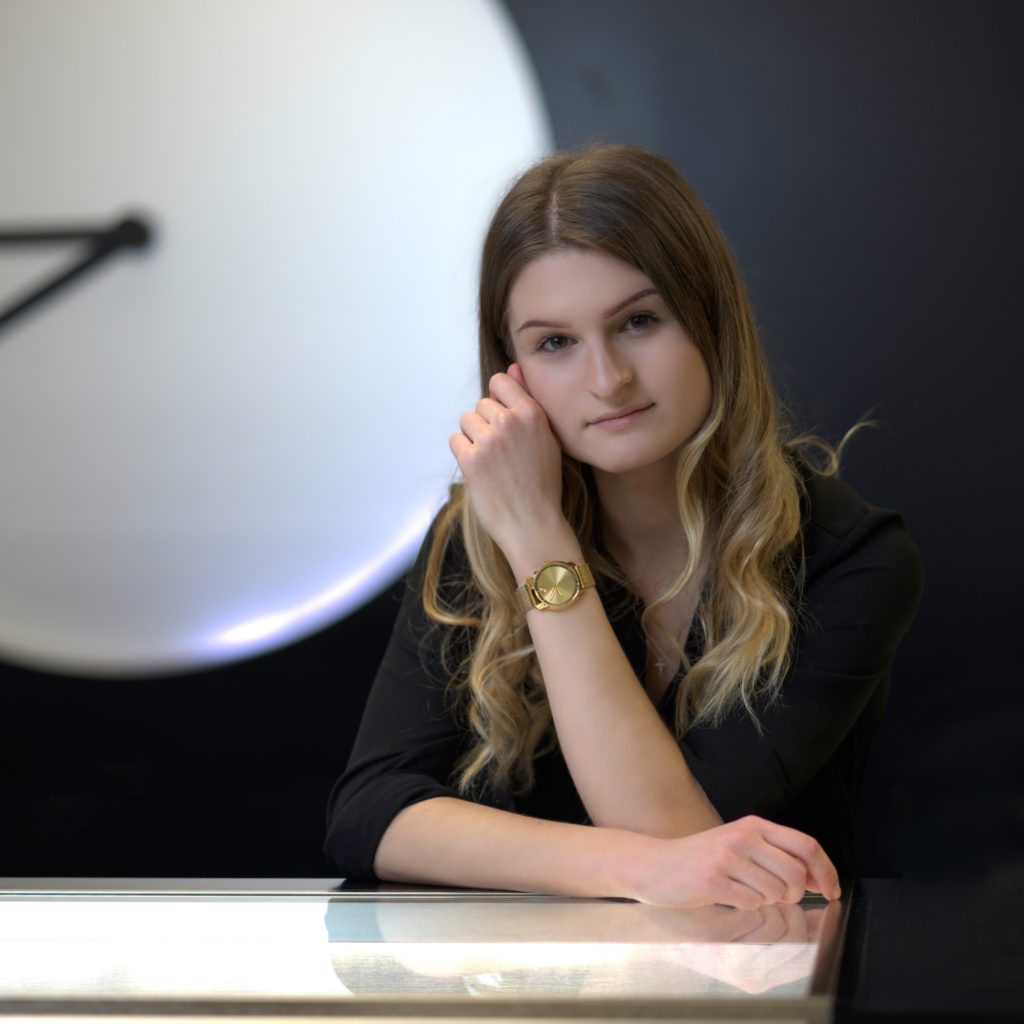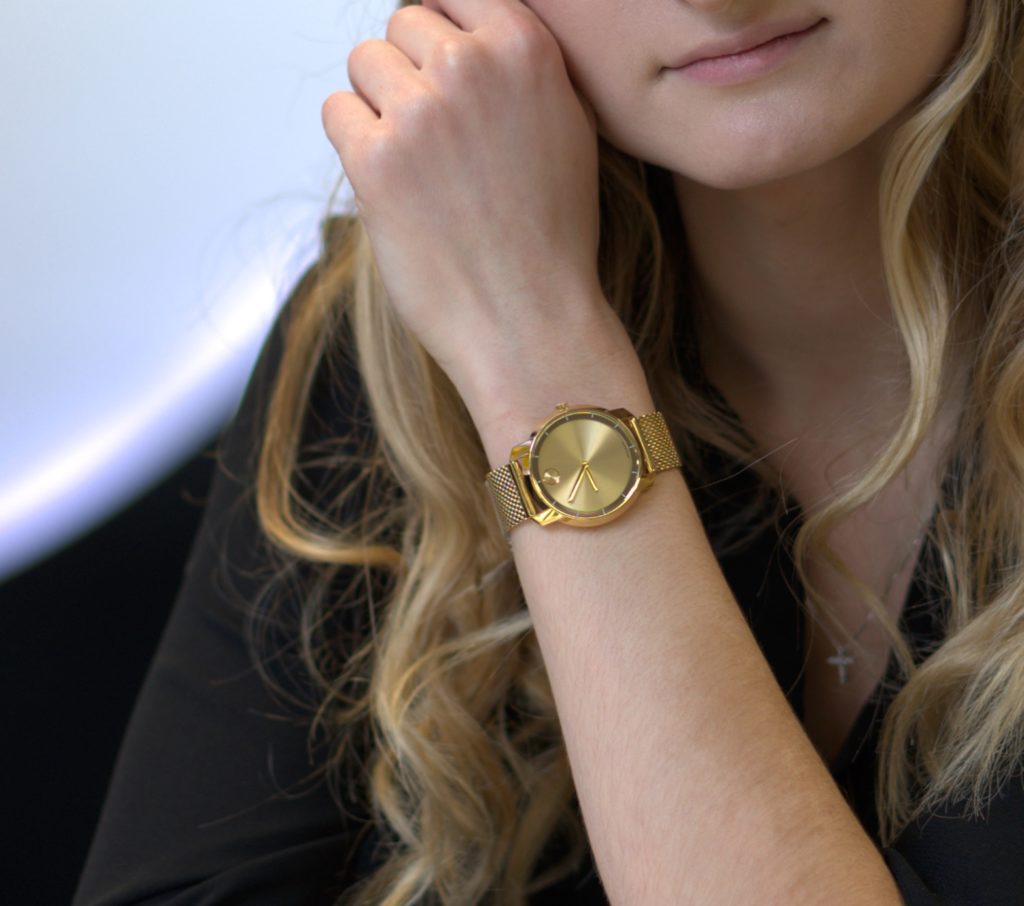 MOVADO 
credit: https://www.flickr.com/photos/vanveenjf/
Michael Kors Two Tone
credit: https://www.flickr.com/photos/vanveenjf/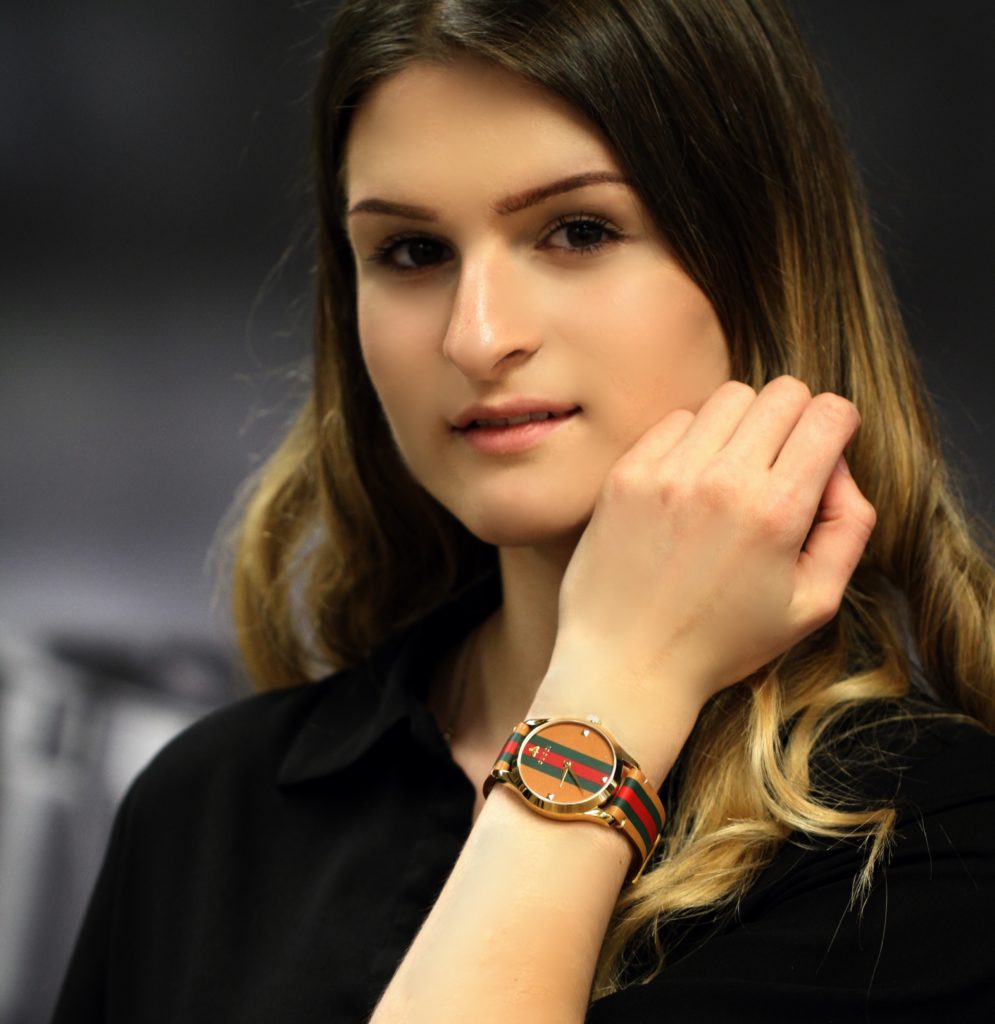 GUCCI
picture taken by Renata Lis
All pictures where taken at Independent Jewellers.