The perfect gift for a jewellery lover: How do you choose one?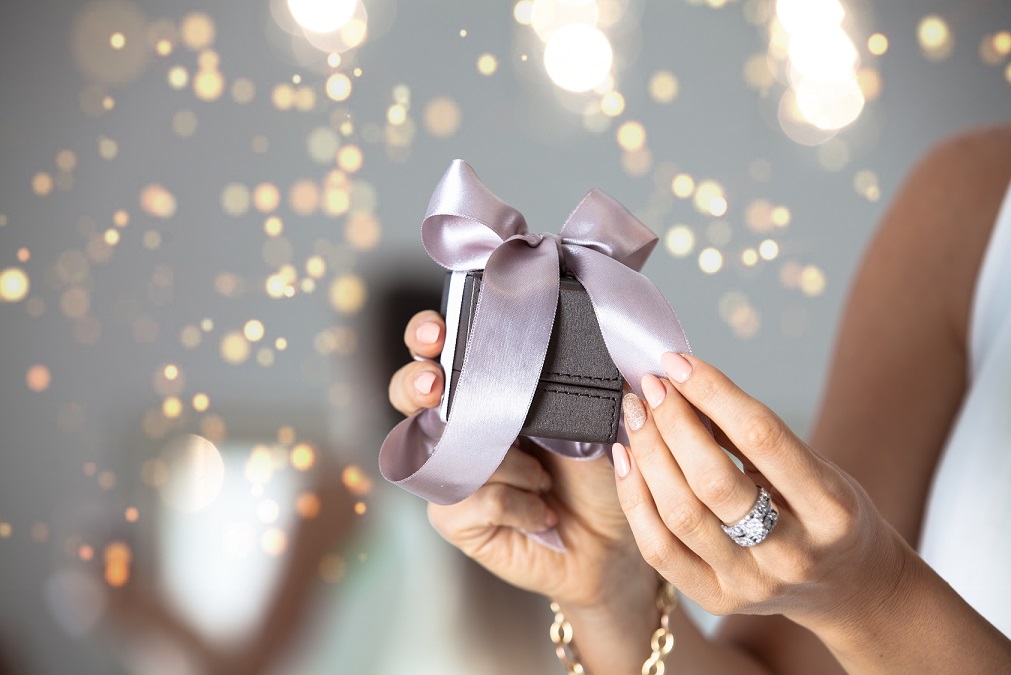 The perfect gift for a jewellery lover: how do you choose one?
Whether for a special occasion or just to show appreciation, finding the perfect gift for a jewellery lover can be daunting. With so many options available, it's important to consider a few key factors in order to choose the perfect piece that will be cherished for years to come.
Consider their style and preferences.
When it comes to choosing a piece of jewellery for someone else, it's important to consider their personal style and preferences. Take note of the types of jewellery they typically wear, whether it's bold statement pieces or delicate, understated designs. Pay attention to the metal they prefer, whether it's gold, silver, or rose gold, and consider any specific gemstones or designs they gravitate towards.
If you're unsure of their preferences, consider taking a look at their social media profiles or asking their friends and family for guidance. Pay attention to the types of outfits they wear and the overall aesthetic they embody, as this can provide valuable insight into their style.
Quality over quantity.
When it comes to gifting jewellery, quality should always take precedence over quantity. Opt for well-crafted, high-quality pieces that will stand the test of time and hold sentimental value. Look for reputable jewellery brands that prioritize craftsmanship and use high-quality materials.
Consider factors such as the metal purity, gemstone quality, and overall design of the piece. Choosing a necklace, ring, bracelet, or pair of earrings that is made to last will ensure that your gift is treasured for years to come.
Personalization adds a special touch.
To make your gift even more meaningful, consider opting for personalized jewellery. Many jewellery brands offer custom engraving options, allowing you to add a special message or significant date to the piece. Personalized jewellery adds a sentimental touch and shows that you put thought and effort into choosing the perfect gift.
Whether it's a name necklace, a birthstone ring, or a custom initial bracelet, personalized jewellery adds a unique and meaningful element that will be cherished by the recipient.
Take their lifestyle into consideration.
When choosing a piece of jewellery for someone else, it's important to consider their lifestyle and daily activities. If the person you're gifting to leads an active lifestyle, opt for durable, low-maintenance pieces that can withstand daily wear. Consider factors such as the type of metal, the setting of any gemstones, and the overall design of the jewellery to ensure that it aligns with their lifestyle.
For those with a more formal or professional lifestyle, consider timeless and versatile pieces that can easily transition from day to night. Opt for classic designs that can be paired with a variety of outfits and occasions.
What Are Some Meaningful and Unique Jewellery Gift Ideas for Different Occasions?
Birthdays: A personalized birthstone necklace or a customized initial bracelet would make a thoughtful and cherished gift for someone's special day.
Anniversaries: Commemorate a special milestone with a custom-made anniversary ring or a pair of matching engraved cufflinks for a couple.
Graduations: A delicate compass necklace or a stylish watch can symbolize new beginnings and the journey ahead for a recent graduate.
Weddings: Give the happy couple a set of personalized wedding bands, a matching set of his and hers necklaces, or a pair of elegant earrings for the bride.
Mother's Day: Show your appreciation with a personalized charm bracelet featuring the birthstones of her children or a locket pendant with a photo of a cherished memory.
Valentine's Day: A heart-shaped necklace, a set of interlocking rings, or a love-themed charm bracelet would make a romantic and meaningful gift for your significant other.
Christmas: Wrap up a pair of festive snowflake earrings, a Christmas-themed charm bracelet, or a sparkling tree pendant to celebrate the holiday season.
New Baby: Mark the arrival of a new family member with a nameplate necklace, a baby footprint charm, or a special piece of jewellery for the new mom.
Choosing the perfect gift for a jewellery lover requires careful consideration of their style, preferences, and lifestyle. By taking the time to understand their personal aesthetic and choosing high-quality, meaningful pieces, you can ensure that your gift is both thoughtful and cherished. Whether it's a personalized necklace, a stunning pair of earrings, or a timeless bracelet, the perfect piece of jewellery is a gift that will be treasured for years to come.
You may also like 3 Best Ideas for a Thank You Gift